Discipline : Politics & IR
Speaker(s) : Dr. Munseob Lee
Language : English
time zone will be applied.
Original time zone :
2023-12-06 18:00 Eastern Standard Time(EST) (America/New_York)
My local time zone : 2023-12-06 18:00

()
posted by Nadja Nielsen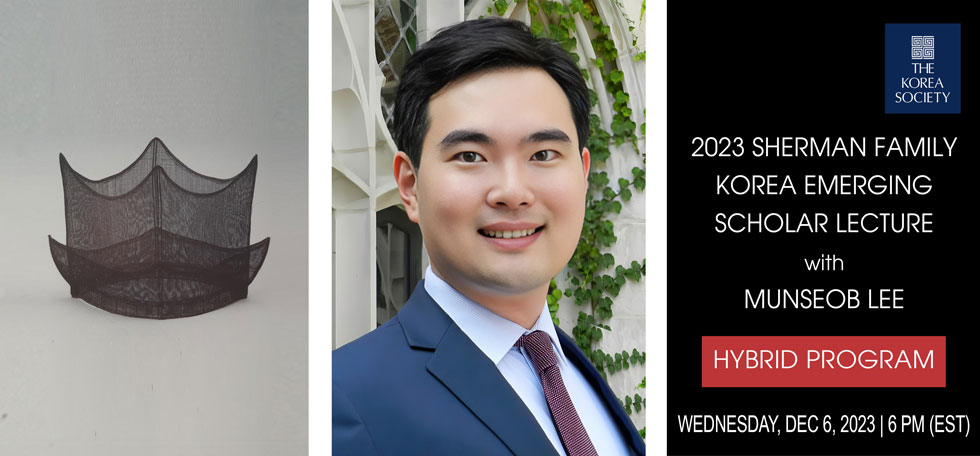 ---
Hybrid program.
Through the registration link, it is possible to choose virtual or in-person attendance.
The Korea Society is pleased to announce that the winner of the 7th Annual Sherman Family Korea Emerging Scholar Lecture Competition is Dr. Munseob Lee, Assistant Professor at the University of California San Diego. Dr. Lee will address The Return of Industrial Policy: Lessons from Korea.
Industrial policy is making a comeback. Signs of government intervention in support of industry are visible not only in China, but in the U.S., Europe, and Asia. Drawing lessons learned from Korea's experience, Lee provides important insights for today's policy-makers. A notable case to be discussed is the Korean government's implementation of the heavy and chemical industry drive in 1973. While that policy yielded positive outcomes for the targeted industries, it also resulted in a higher concentration within those sectors.
Lee emphasizes the intricate nature of industrial policy and stresses the need for a thorough evaluation of its costs and benefits before implementation, especially now given the current bipartisan support for substantial bills in the U.S. aimed at revitalizing industrial policy. As one reviewer stated, "At this critical time Lee revisits the effectiveness of Korean industrial policy during a high development phase to glean useful insights for Korea, U.S., and beyond." The Lecture is moderated by Thomas Byrne, President and CEO of The Korea Society.