Discipline : Society
Speaker(s) : Sonia Ryang (RICE University)
Language : English
time zone will be applied.
Original time zone :
2023-11-24 9:00 Seoul (Asia/Seoul)
My local time zone : 2023-11-24 9:00

()
posted by Nadja Nielsen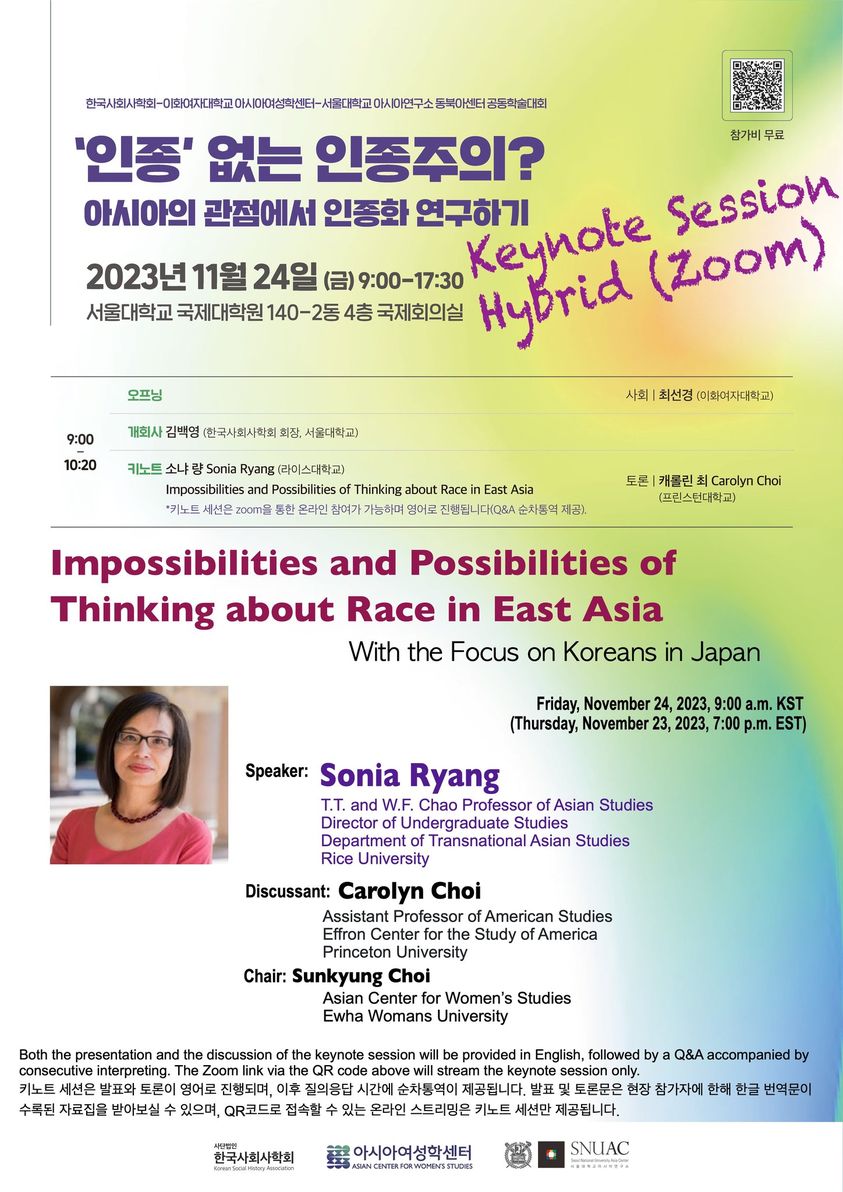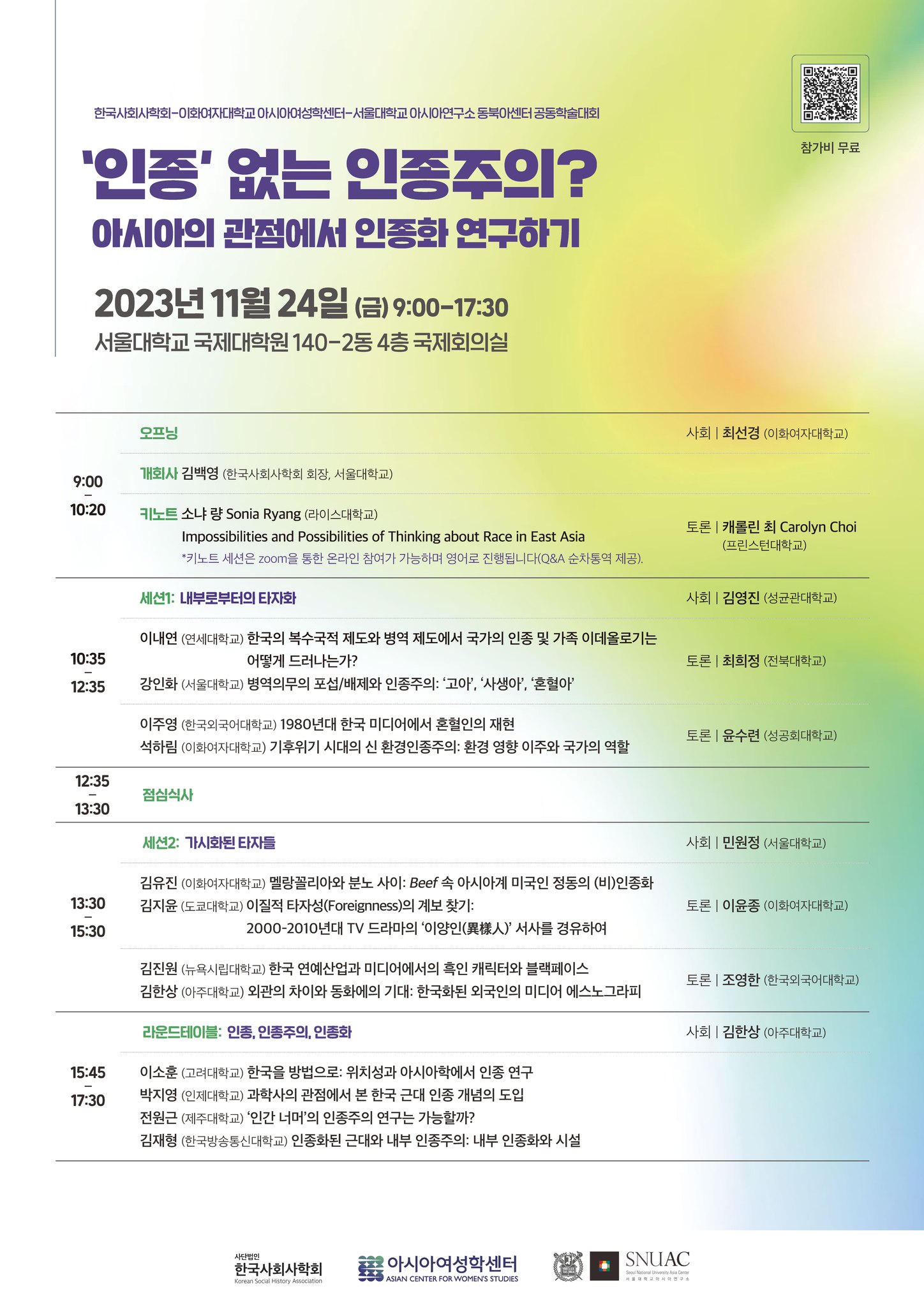 ---
[ACWS] 2023 Conference: "Race without Race? Studies in Racialization from an Asian Perspective"


Keynote session: Impossibilities and Possibilities of Thinking about Race in East Asia
· NOVEMBER 24, FRI, 9:00 A.M. KST (NOVEMBER 23, THU, 7:00 P.M. EST)
· SPEAKER: SONIA RYANG (RICE UNIVERSITY)
· DISCUSSANT: CAROLYN CHOI (PRINCETON UNIVERSITY)
· CHAIR: SUNKYUNG CHOI (EWHA WOMANS UNIVERSITY)
Venue: International Conference Hall (4F, Building #140-2), Graduate School of International Studies, Seoul National University
As a keynote session of the joint conference, "Racism without 'Race'? Studies in Racialization from Asian Perspectives," hosted by the Korean Social History Association, Ewha Womans University's Asian Center for Women's Studies, and Seoul National University Asia Center's Northeast Asia Center, this special talk will discuss what are the impossibilities and possibilities of studying race in East Asia, with a specific focus on Koreans in Japan.
Both the presentation and the discussion of the keynote session will be provided in English, followed by a Q&A accompanied by consecutive interpreting. The Zoom link via the QR code on the top right side of the flyer will stream the keynote session only.
The entire program can be found above. You don't need to pre-register if you want to join in person. You register on-site.
The event is hosted by: "Race and Gender" Research Team from the Asian Center for Women's Studies at Ewha Womans University, Korean Social History Association, the Northeast Asia Center from the Asia Center at Seoul National University
For more information: > https://www.ewha.ac.kr/ewhaen/news/event.do?mode=view&articleNo=344091 <
For inquiries, please contact acwsewha@ewha.ac.kr