Discipline : Society
Speaker(s) : Matt VanVolkenburg
time zone will be applied.
Original time zone :
2022-03-22 19:30 Seoul (Asia/Seoul)
My local time zone : 2022-03-22 19:30

()
posted by David Tizzard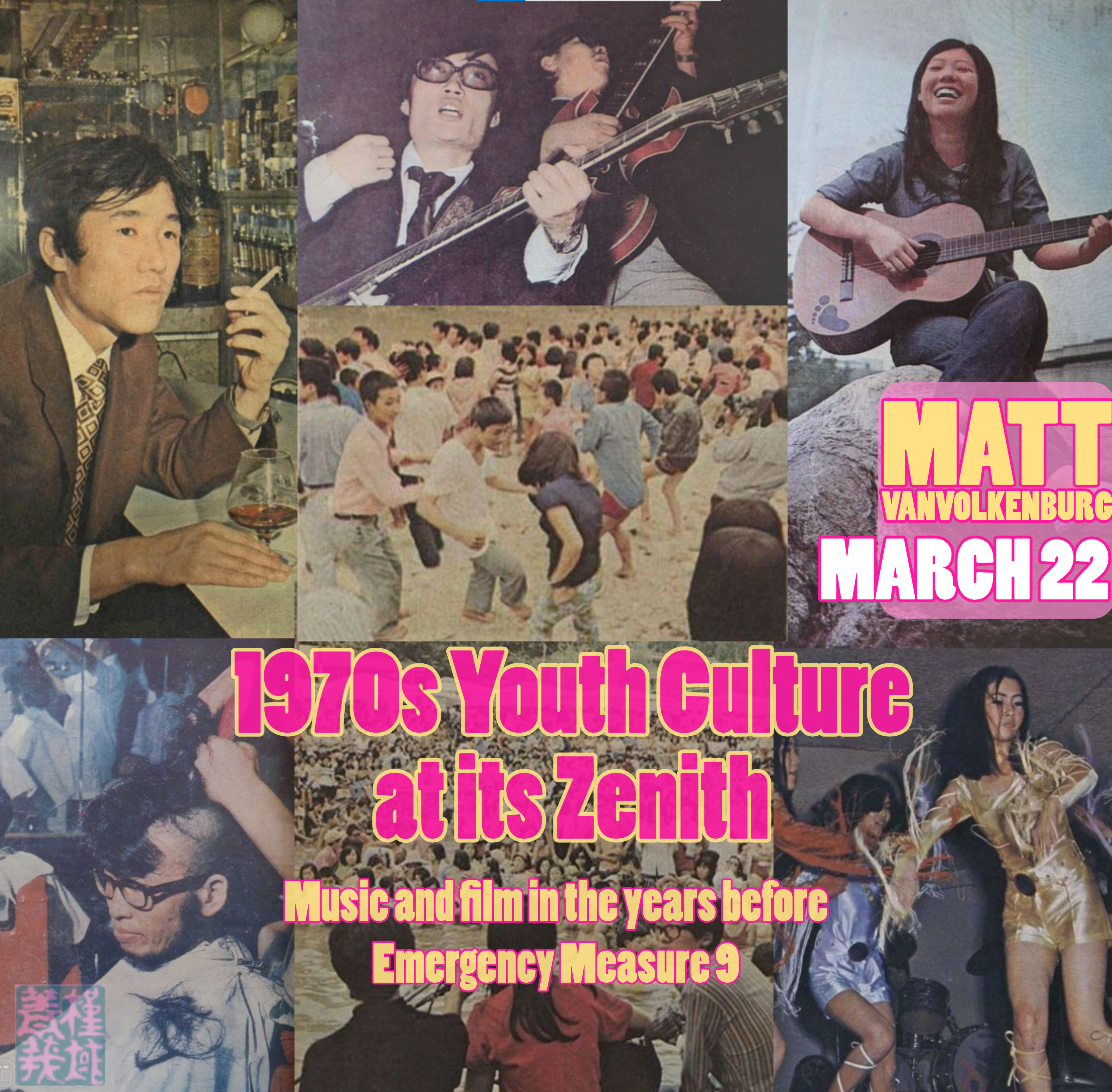 ---
SUMMARY:
The westernized youth culture that took root in South Korea in the late 1960s found its expression in art, fashion, and music but provoked a government crackdown on experimental art, miniskirts and long hair in 1970. Amid student protests and the imposition of the authoritarian Yushin constitution in 1972, rock music continued to develop as it embraced psychedelia and funk, while the university-student-led folk music scene eventually found its own voice as it shifted to folk rock. This change was linked to the expression of youth culture in literature and films, which centered in particular on the efforts of author, screenwriter, and essayist Choi In-ho. The massive success of his novel and film "Heavenly Homecoming of Stars," with its "avant-garde" soundtrack by folksinger Lee Jang-hui and his session band "Light of the East," inspired a surge in media coverage of youth culture in 1974. Just as youth culture was hitting a peak of creativity and popularity, however, the government moved against it, employing censorship and a sudden crackdown on marijuana to suppress it in the name of social purification – all of which occurred in the shadow of Emergency Measure 9, which criminalized dissent.
This presentation will draw on years of researching weekly contemporary magazines and will feature a variety of photos, film and sound clips, and lyrics, and will also quantify the growth in the popularity of rock and folk music while examining the social factors that influenced the development of popular music at this time.