Discipline : Society
Speaker(s) : Prof. Laura Miller (University of Missouri St. Louis), Associate Prof. Jo Elfving-Hwang (Curtin University), Dr. Debbie Chan (Curtin University), Dr. Masafumi Monden (University of Sydney), Dr. Emerald King (University of Tasmania), Dr. Eldin Milak (Curtin University), Prof. Roald Maliangkay (Australian National University) & Dr. Lawrence Monocello (Washington University St Louis)
Language : English
time zone will be applied.
Original time zone :
2023-11-24 12:00 Seoul (Asia/Seoul)
My local time zone : 2023-11-24 12:00

()
posted by Nadja Nielsen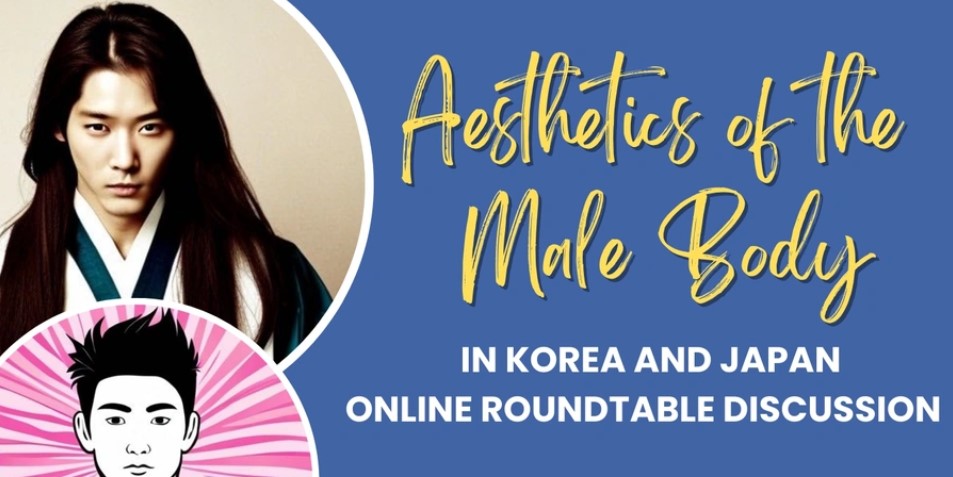 ---
Online event is held via WebEx. Access link will be edivered via email one day prior to the event.
While both Korean and Japanese beauty aesthetics often feature in media and have spawned multitude of dissertations and media articles on K-pop and J-pop masculinities in particular, this research Collaboratory seeks to bring together academics working on Japanese and Korean masculinities to examine and analyse male aesthetics in the two countries in comparative focus. Grounded in recent developments in masculinity theory in ways that seeks to build on existing work of global masculinity studies this exciting research collaboration seeks to focus specifically on the social and symbolic meanings attached to aesthetic practices in local Japanese and Korean contexts.
This Roundtable will bring together leading scholars in the field of Korean and Japanese masculinity studies, to examine how beauty aesthetics, fashion and grooming intersect with gender and masculinities in Japan and Korea. Following an invitation-only research Collaboratory in Perth on Thursday 23rd November, the speakers will present short reflections on their research on masculinity studies in dialogue with each other's work on Friday 24th.
Through analysing representations of the male body two beauty cultures are often seen to run counter to Eurocentric understandings of global or transnational hegemonic masculinities in the past and present, this roundtable discussion will consider what analysing Korean and Japanese masculinities in comparative focus can add to the field of masculinity studies in Asia.
This online roundtable discussion is free but registrations are essential.
Speakers include:
Professor Laura Miller (University of Missouri St. Louis)
Associate Professor Jo Elfving-Hwang (Curtin University)
Dr Debbie Chan (Curtin University)
Dr Masafumi Monden (University of Sydney)
Dr Emerald King (University of Tasmania)
Dr Eldin Milak (Curtin University)
Prof Roald Maliangkay (Australian National University)
Dr Lawrence Monocello (Washington University St Louis)
Hosted by Korea Research and Engagement Centre